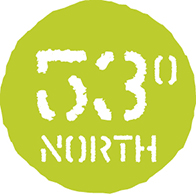 We were asked to develop a sustainable label design for a new craft beer brand based on the client's initial idea, with the aim of standing out in crowded supermarket beer aisles and giving the brand an established feel. The range of beers all have a hoppy American craft beer style which has risen in popularity in the UK over the last few years. We took the client's initial concept based on the phonetic alphabet and developed it into a cleaner, more campaignable concept that really brought the brand to life. We researched the phonetic alphabet and paired up a series of 4 names, then developed a distinctive graphic style with quality typography to convey the quality of the beer and help the consumer believe that the product was from a well established brewer. We are currently building a website to help deliver the brand story.
This was the label before we got involved
IWP Communication is a small Manchester Design and Marketing agency specialising in food and drink. Passionate about serving up hard working, great looking work that helps clients engage with their consumers.