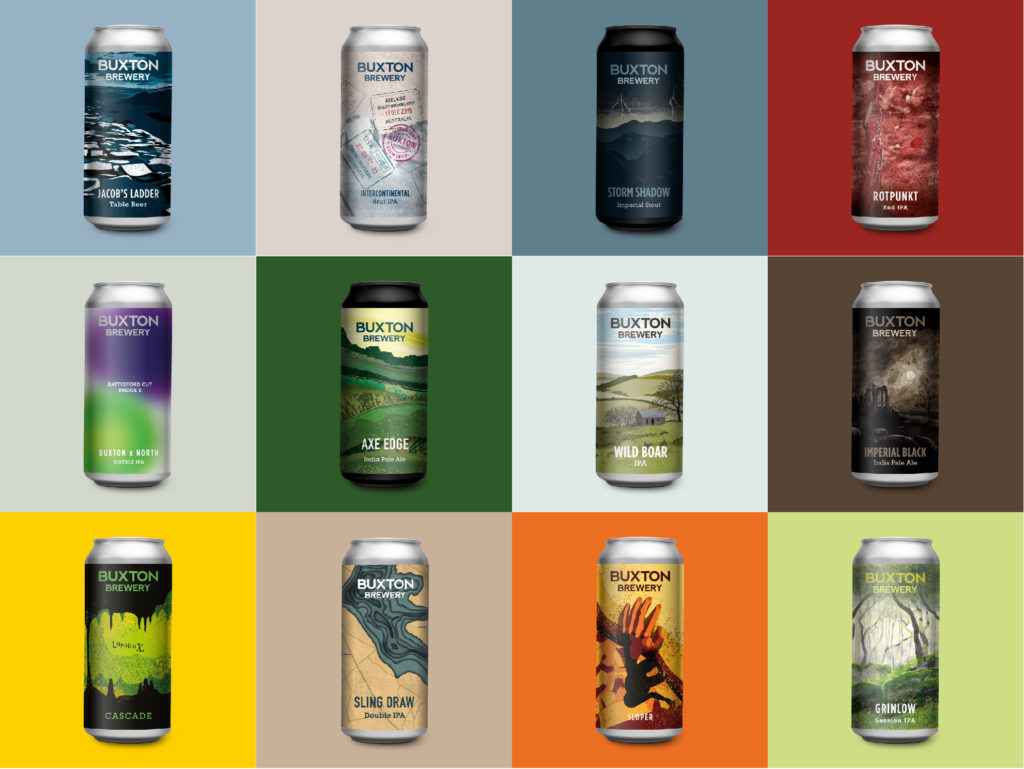 We're delighted to say that since the beginning of 2020, IWP has been busy working with world famous Buxton Brewery and Distillery. The brewery is consistently voted onto the world's top 100 brewers list.
All of the beers the brewery produces are designed to delight the senses and enthral the drinker. The can designs follow this principal, reflecting the connection to the surrounding National Park which dominates the landscape around the brewery.
If you can, visit the Buxton Brewery Tap House for outstanding flavourful beers (and pick up some beautifully designed cans). If not order online from buxtonbrewery.co.uk.
Cheers!