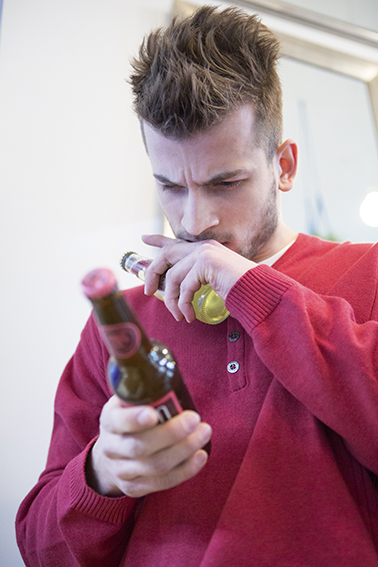 Craft brewers are the exciting young rebels of the beer industry, but in fact some of their rebelliousness could be misplaced when it comes to their visual identity and packaging design.
When craft producers were just starting to emerge, overt marketing was seen as something that was only done by the major brewers – rebelling against this, a quirky, amateurish visual identity helped craft brewers distinguish themselves from the big brands.
The problem is, the world has changed; the craft beer drinking demographic is broader and more varied – it's no longer the sole preserve of beer geeks.
Some craft brewers have seen this change in their consumers and have started to do something about it, and there are some fantastic examples of exciting, unique but professional looking visual identities out there – but too many producers still think that being passionate about making exciting and experimental beers is enough on its own to drive demand, and that's simply not the case any more.
By treating their visual identity as an afterthought or by persevering with deliberately amateurish "anti-brand" packaging design, craft brewers could be playing straight into the majors hands – it doesn't suit the large brewers to have a craft industry that actually starts to create important brands, brands with good tasting product, in cool interesting packs, that actually sell and meet customer's needs. Of course it doesn't – that would mean that the big corporations would actually have to do something about their own products to regain the initiative.
So if the craft industry keeps making fantastic beer but for the most part clothing it in poorly designed packaging the majors are quite happy. But just think if more of the new players start to put their great, innovative beer in desirable, well thought-out and properly designed packaging; sales will snowball, and then what?
IWP Communication is an ex-Saatchi Manchester Design and Marketing agency specialising in food and drink, passionate about serving up hard working, great looking work that helps your business engage with consumers, leading to a bigger slice of the market.