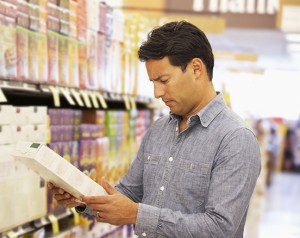 To compete in markets dominated by big players, small brands need to get their approach just right. They might not have the spending power of the big brands, but even with limited budgets, small brands can make a real impact so long as they have a strong USP, a well-defined niche and maintain a flexible and innovative mindset.
By the very nature of small brands, they tend to have less resource and fewer specialist skills in house, so it is also crucial to know what you are missing and surround yourself with trusted advisors in the areas where you need support.
Small brands making waves
The food and drink industry is a good example of a sector where small brands are able to make waves – at this year's International Food Exhibition, we were impressed by the sheer number of new, slick looking food and drink brands doing some really interesting things. And it's these small brands that drive the majority of innovation in their categories – they can be much more nimble and faster to market with products that meet changing consumer preferences than their bigger brethren; and when the big brands do try and catch up with their own versions, they often find it difficult grab the customers imagination in the way that smaller companies do.
The beer industry is a case in point – there has been huge growth in the number of small craft breweries over the last few years, stealing market share from the big players with their exciting and flavoursome beers, and we've been lucky enough to work with a couple of them recently.
Some of the big brewers have responded to the craft beer revolution with their own "craft-style" offerings but for the most part they have struggled to resonate with the consumer and have been hampered by set ups that aren't as well tailored to rapid innovation as their smaller competitors.
Consumer focus on authenticity, provenance and quality
Small and innovative food and drink brands and the craft beer revolution both tap into a consumer focus on authenticity, provenance and quality – a consumer trend that one of our long standing clients, MPM Products saw coming back in 2006 when they launched Applaws – a cat food designed to appeal to the quality conscious consumer who cares what they feed to their animals, made with 100% natural ingredients and no artificial additives.
Since we started working with them on the initial brand identity and launch of Applaws, MPM Products have grown, with our help, from a turnover of £300K and two members of staff to sales of over £30m with their products being stocked by Sainsbury's, Tesco, Asda, Morrisons, Waitrose, Ocado, Pets at Home and Amazon and sales in Italy, Australia, The US, China and 28 other countries around the world.
The secret of their success has been a focus on constant NPD, product extension and innovation, and investment in brand, packaging design and a customer acquisition strategy that have helped them stand out on crowded shelves and win market share from more well established competitors.
Over the past 9 years we have helped them launch the world's first 80% protein dry cat food, develop a range of cat and dog food designed specifically for the grocery market and develop two major product innovations – the world's first see-through pet food pouch that shows the consumer the quality of the food inside, and a simple and convenient re-sealable easy pour jug-bag for cat litter.
For more details on our work with MPM, click here.
MPM might still be a relatively small player compared to the likes of Purina and Mars Petcare, but they have come a long way – from start-up to turnover in the tens of millions in only 9 years, stealing market share from much bigger brands and establishing themselves in a very crowded market – a true David vs Goliath story.
Conclusions
There is a great opportunity for small brands to succeed in sectors dominated by much larger competitors provided they have a strong USP, focus on delivering what the consumer actually wants and surround themselves with people who can help fill their skill gaps. If you want advice on how best to apportion small budgets to deliver branding, packaging design, advertising and an effective growth strategy that delivers real ROI, give us a call!