We love a bit of great Italian design… Italian designer Lapo Ciatti has created the Loomi Armchair for Opinion Ciatti as an "independent and functional microcosm"
The Loomi chair has a plump padded seat and wide backrest, designed to offer both privacy and comfort.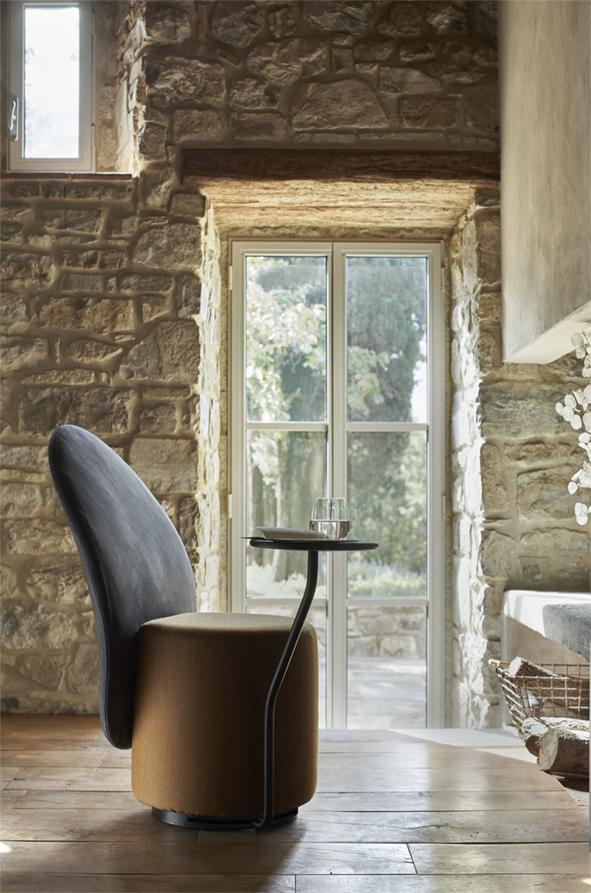 The chair can also be accessorised with a 180-degree swivel table for holding laptops, books and tablets.
"The optional swivel table turns it effortlessly into an independent and functional microcosm. An island ready for use that keeps up with our contemporary lifestyle, where the fluidity of space and time is paramount," Opinion Ciatti explained.
Don't know about that – but I'd still have one.
Long live Italian design.
Product: Loomi armchair
Designer: Lapo Ciatti
Brand: Opinion Ciatti
Contact: info@opinionciatti.com