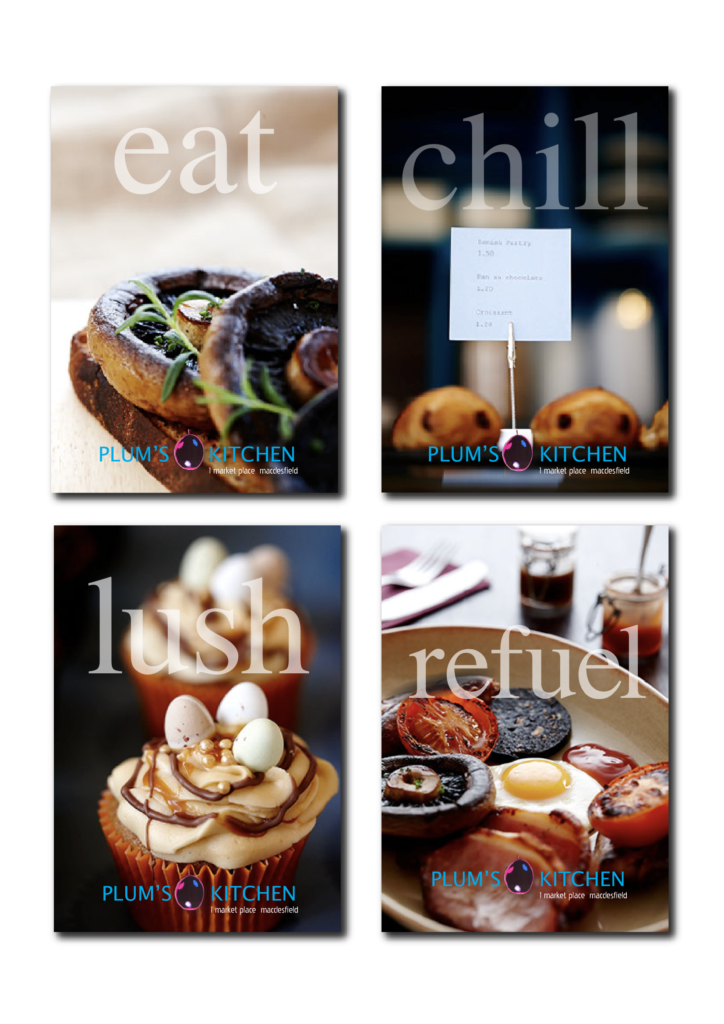 Having good relationships with valuable suppliers is something we've never underestimated. Alex at Ten Eight Studios is a brilliant shooter (see above), who liked the look of his local caff so much he decided to turn some of the lovely food into tasty images.
We went on to design a series of postcards, planning to distribute them around town. Even though the print costs were reasonable they were never produced. More money for proper sourdough though…
So keeping on the best terms with valuable suppliers – shooters, printers, production houses etc. is not just good business practice. You never know when you'll need to call on a favour to help a client with their budget.
So. We've got the ideas, we've got the skills, we've got the supplier relationships – all we need now is you…