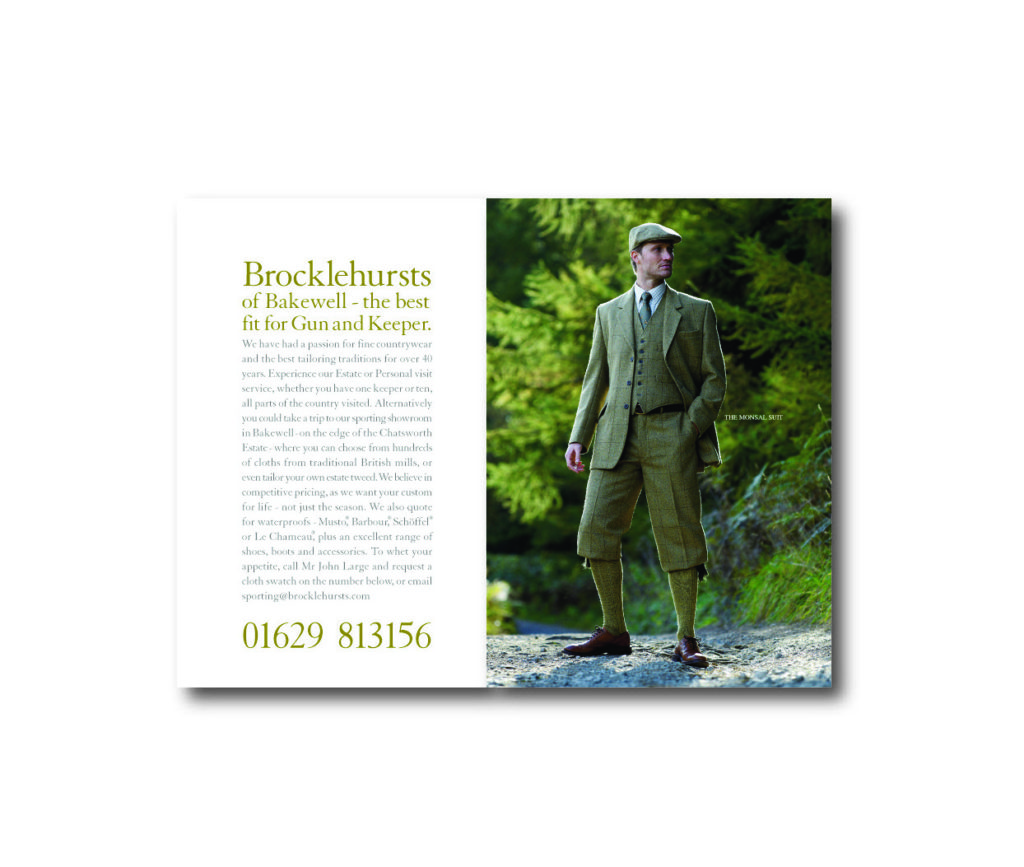 Over the years we turned Brocklehurst's of Bakewell from a provincial sporting goods shop to a highly respected six figure business with mail order and online shopping.
We significantly upgraded the photography and design along the way, shooting in locations up and down the country, including the beautiful Chatsworth in Derbyshire.
Using a mix of models and real sportsmen added to the authenticity.
We photographed on Grouse moors, country estates and some of the most characterful locations in England.
No birds, animals or bank balances were hurt on our shoots…