Here's the latest beer design work for The Mobberley Brewhouse. This one is a collaboration with hop merchant Charles Faram. New varieties of hops are constantly being developed by the grower, increasing the options for ever more creative brewing.
In today's graphically dizzying display on the beer shelves, this white can range really stands out. We love the simplicity and classic type, plus the lovely line illustration…
English only hops
This one features English only hops – an attempt to produce one of their typically juicy progressive IPA's, and put the spotlight on English hop varieties. Olicana, Jester, Godiva and the imaginatively named CF160. Don't know about that – but at an impressive 6.5% ABV we do know it tastes marvellous…
Just Roll With It..!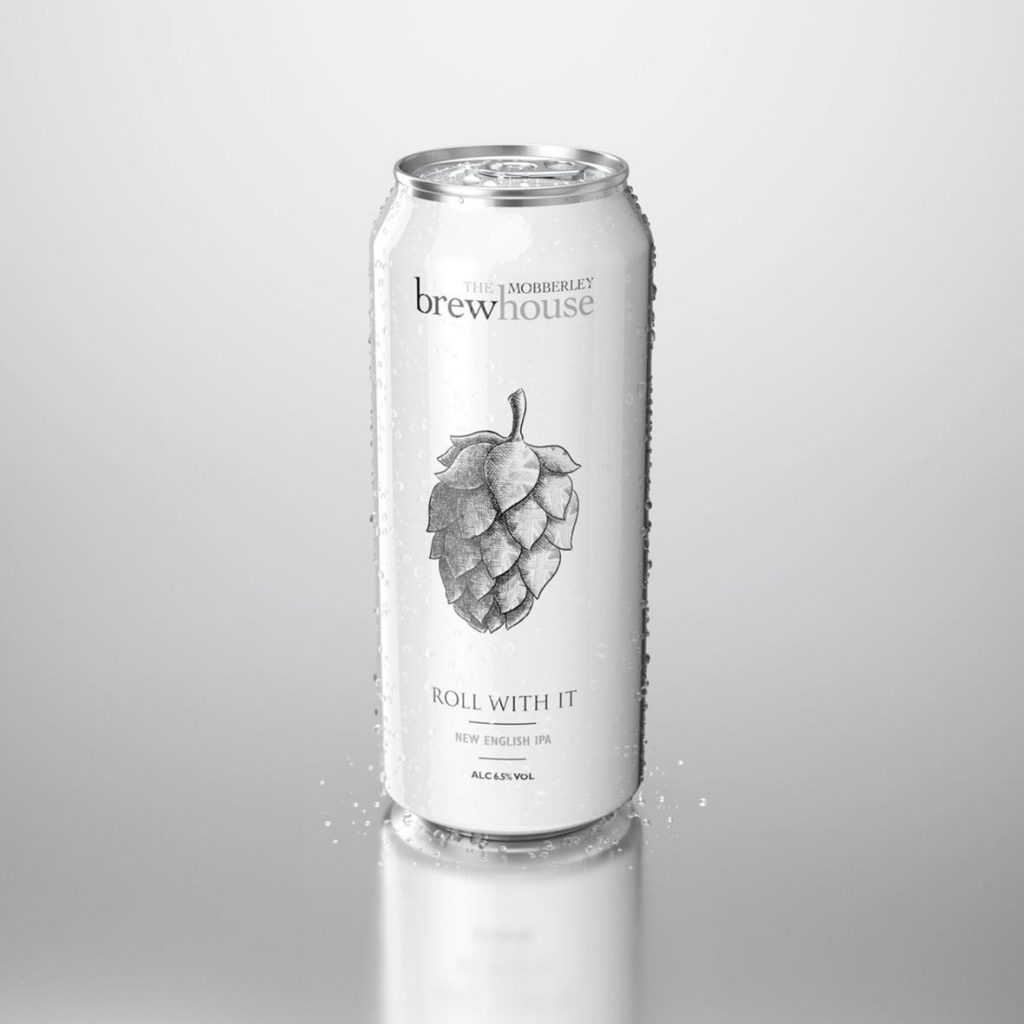 What the can says:
GROWER OWNED, HOP MERCHANTS FOR MORE THAN 150 YEARS, CHARLES FARAM SOURCE HOPS FROM AROUND THE WORLD, OFFERING BREWERS BOUNDLESS CHOICE AND FLEXIBILITY WITH EVERY BEER THEY MAKE. THEIR OWN HOP BREEDING PROGRAMME CONTINUES TO INCREASE OUR OPTIONS; WITH NEW VARIETIES OF PROGRESSIVE, ENGLISH HOPS BEING REGULARLY RELEASED.
WE USUALLY FOCUS HEAVILY ON AMERICAN VARIETIES, SO THE CHARLES FARAM TEAM AND OURSELVES THOUGHT IT A GREAT IDEA TO PUT SOME OF ENGLANDS FINEST TO THE TEST – AN ATTEMPT TO PRODUCE ONE OF OUR TYPICAL JUICY IPA'S, WITH ENGLISH ONLY HOPS.