Background
MPM is a natural pet food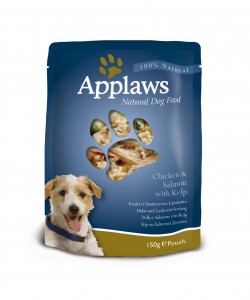 manufacturer with two brands, Applaws and Encore. Encore is now stocked in Sainsbury's, Tesco, Asda, Morrisons, Waitrose, Ocado and Amazon, and Applaws is in Pets at Home nationally and all good independent pet retailers.
When we started to work with them, they were a small company with two directors and a turnover of just £300k. We helped them to launch the new Applaws cat food range in 2006 to sit with their existing cat litter product.
We then launched Encore in 2009 designed specifically for the grocery market. We developed all of the brand identity for both brands and helped to develop their launch strategies. 
We have worked with them for the last nine years, acting as their marketing department initially – then once they grew to a size where they could recruit an in-house marketing department, we've worked as an extension of that team.
We've helped to launch product and flavour extensions, building the corporate identify for MPM Products and been integral to two major product innovations: the world's first see-through pouch in pet food, and an easy pour jug-bag for cat litter.
Our work hasn't been limited to solely the UK; we've also helped MPM market their products overseas in Italy, Australia, the US, China, and 28 other countries.
Our work
Brand Identity     Packaging innovation     Packaging design     Shelf ready packaging    In store and POS    Marketing consultancy    Press advertising   Websites, banner ads    Email marketing    Social media
Results
Sales increased from £300K to £30M+ in nine years.
Over the last three years, Encore's share of the premium cat market has grown by 49% with the majority of the share growth coming from new shoppers who are switching to the brand from Sheba and Gourmet. Growth has also come from existing category shoppers adding Encore to their repertoire of products.
Across dog, MPM's brand share growth is even more impressive with Encore's share of the wet dog category increasing by 755%.
Over the last three years, Applaws' share of the premium cat market has grown by 64%, whereas Hi Life, Gourmet and Lily's Kitchen have all experienced share declines in the same period. The majority of Applaws' growth is coming from customers switching out of other brands [notably Whiskers and Gourmet], along with new shoppers into the category.
Across dog, brand share growth is also impressive with Applaws' share of the wet dog category growing by 363%.
Feedback
When we launched the Applaws range both buyers and customers loved the new designs. Encore was specifically designed for the grocery market and from the first time Sainsbury's saw it they haven't requested any changes.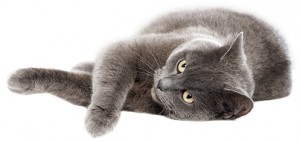 We recently rolled out the Encore brand to pâté, pouches, dry cat and dog and it has been very well received.
Timeline
2006  IWP started work with a small pet products business called MPM Products. We created brand identity for and launched the new Applaws cat food range to sit with their existing cat litter product.
2007  Extended the Applaws range to 9 flavours and 2 multipacks, building the corporate identity for the company MPM Products as well as the brand.
2008  Massive success of cat food saw MPM launch Applaws wet dog food in 156g tins; we were right at the heart of the company acting as their marketing department.
2009  MPM launch Applaws dry for cats which is the world's first 80% meat cat food and Applaws dry for dogs. IWP develop the new bags from photography to design to final translations and proofing. Encore brand launched into Sainsbury's, 70g cat tins in a gravity feed single serve outer, developed to give great on-shelf presence.
2010  We help develop the world's first see through pouch in pet food for Applaws; how the food looks has always been the greatest asset to the brand and now for the first time the shopper can see the food before they buy it. IWP developed the idea from concept through to finished product. The Encore cat pouch was launched and the brand developed into Tesco and Waitrose. IWP created and produced full tray mock ups for the line review at Tesco.
2011  Encore dog 156g tins launched. IWP developed the labels and SRP's, did full tray mock-ups for the line selections for both Tesco and Sainsburys.
2012  Following research it was decided to launch an easy peel pot for Applaws and Encore, again with see through sides to show the product and a sleeve to deliver the message. Encore dry cat and dog ranges were launched. IWP developed both sets including creative design, photography and artwork.
2013  New product launches, Applaws and Encore cat and dog pâté, high meat content and a venture into complete wet food. IWP also designed the distinctive Applaws Jelly pouch as an extension of the broth pouch. Launch of new brand and product range for cat litter called Nature's Calling. IWP developed the name, new easy pour jug bag, launch packs, exhibition stand and website.
2014  New designs for Applaws Dry Dog and Dry Cat – with the launch of Cat Jelly tins and Grain Free products in the USA.
2015  Developing the Applaws Cat Layers product and the Encore version – and the launch of Applaws 156g Dog tins in the USA.
Overseas
USA  We redesigned the 70g tins for the USA market, and more recently the pots have been taken up.
Italy  Working with a distributor
we have developed a complete range of both Applaws and Encore for the Italian market.
Australia  Initially working with Coles Supermarkets, we have launched wet cat and wet dog, then more recently dry cat and dog and a brand new premium cat litter as well.
Digital  
We have produced hard-working websites for Applaws, Encore and Nature's Calling. We run Facebook and Twitter for both Applaws UK and US and the Encore brand. We have also created email campaigns for the US market and banner ads for Ocado.